Client: X Shore
Creating an electrifying UX for Swedish boat brand X Shore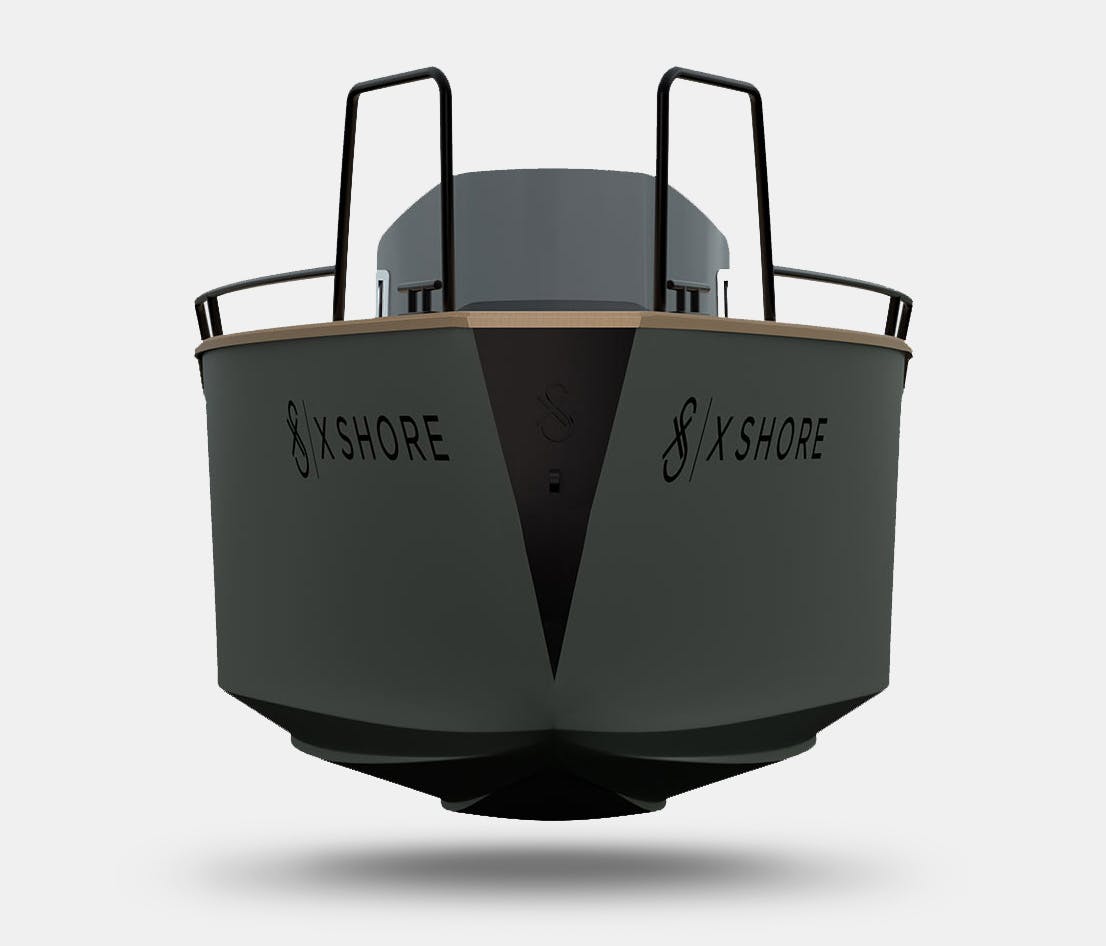 A retail experience for a non typical e-com product
Once again we got the opportunity to work with a great start up that we really believe in. X Shore strives to bring sustainability and innovation to the marine industry by manufacturing 100% electric boats. The X shore boats operate in the premium segment. The goal is to sell the crafts directly on the website offering the possibility for consumers to customize their own personal craft.
By welcoming users onto a virtual X Shore craft we let them experience a silent ride in harmony with nature that an X Shore craft can offer. This is delivered through an interactive experience shot in Lake Garda, Venice and Stockholm.
"We've been working day and night the last 3 months to be able to create a website that takes our communication to the next level. I am very proud over the team and the new site. Welcome aboard on our electric revolution."
Konrad Bergström, Founder & President of X Shore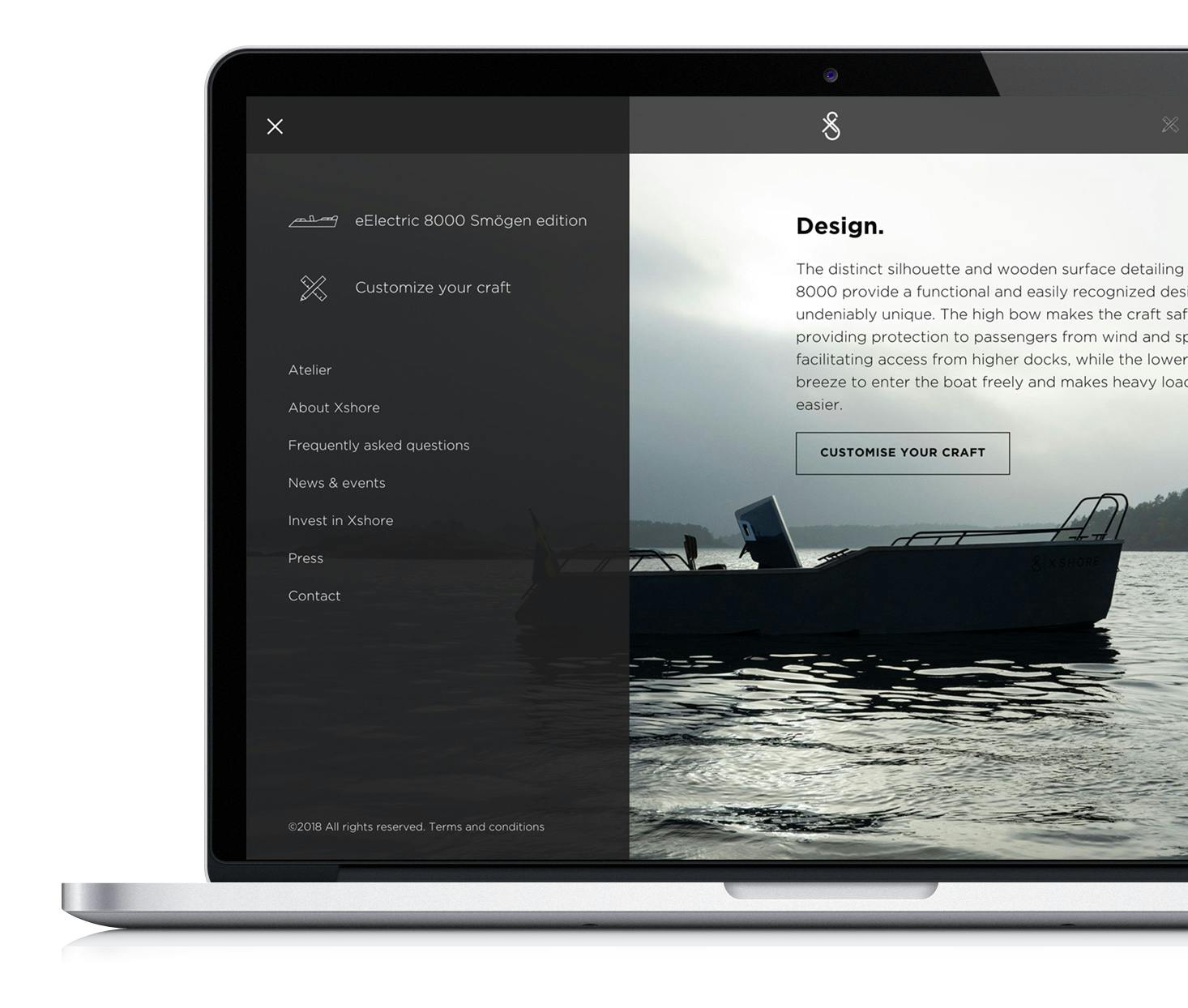 Scandinavian, restrained and polished, just as the UX.
X Shore build high quality crafts with a clear Scandinavian heritage. Designed with straight distinct lines and made out of carefully selected materials and accessories. When approaching a project like this we need to make sure the brand personality is reflected in the user experience intependent of which part of the website a user interacts with. To do this we need a palette of elements that can carry out this personality. This means everything from icons, imagery and video loops are put together to reflect X Shore as a brand as clear as possible.