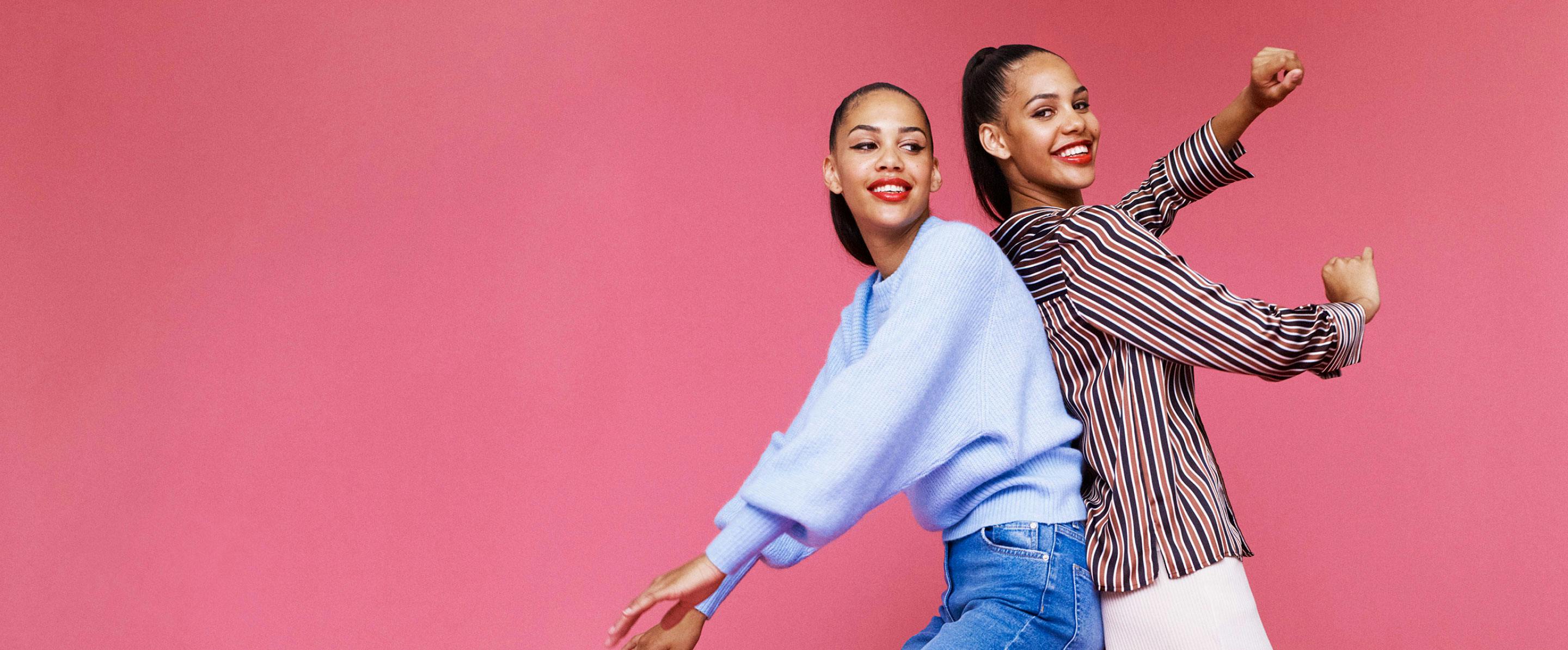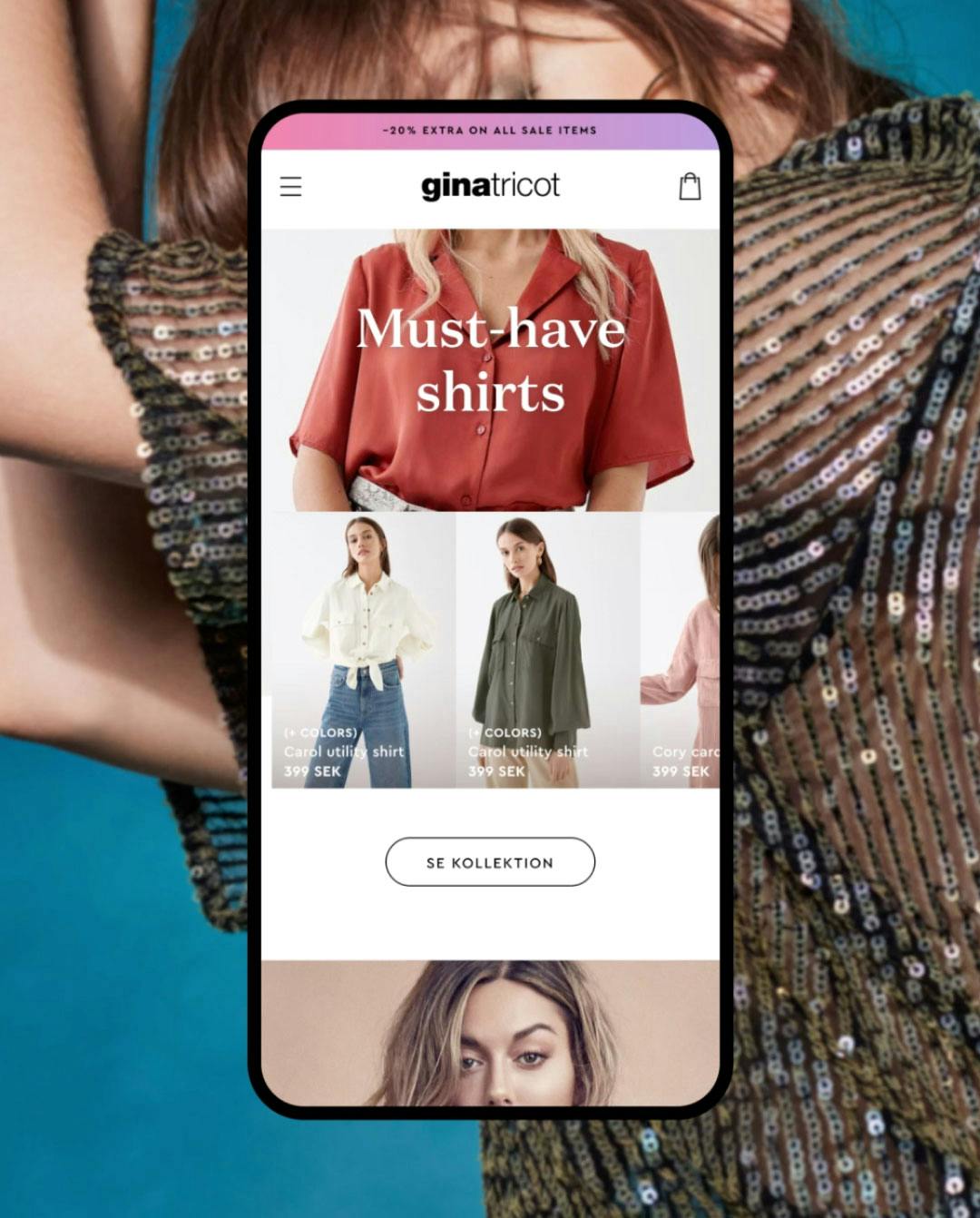 Adatpting to a new reality
Females of the "Gen Z" generation are true digital natives, born after the widespread adoption of digital technology. One can argue that this is a generation characterized by hyper-cognitivity, where collecting and cross-referencing a lot of information at the same time is part of their daily life. Gone are the days where you could count on young girls giving shopping their full attention in one physical space. Today's shopping behavior is much more fragmented, where chatting with friends, paying bills and window-shopping is all going on at the same time. This generation is (unintentionally) always somewhere in the "continuous buying funnel".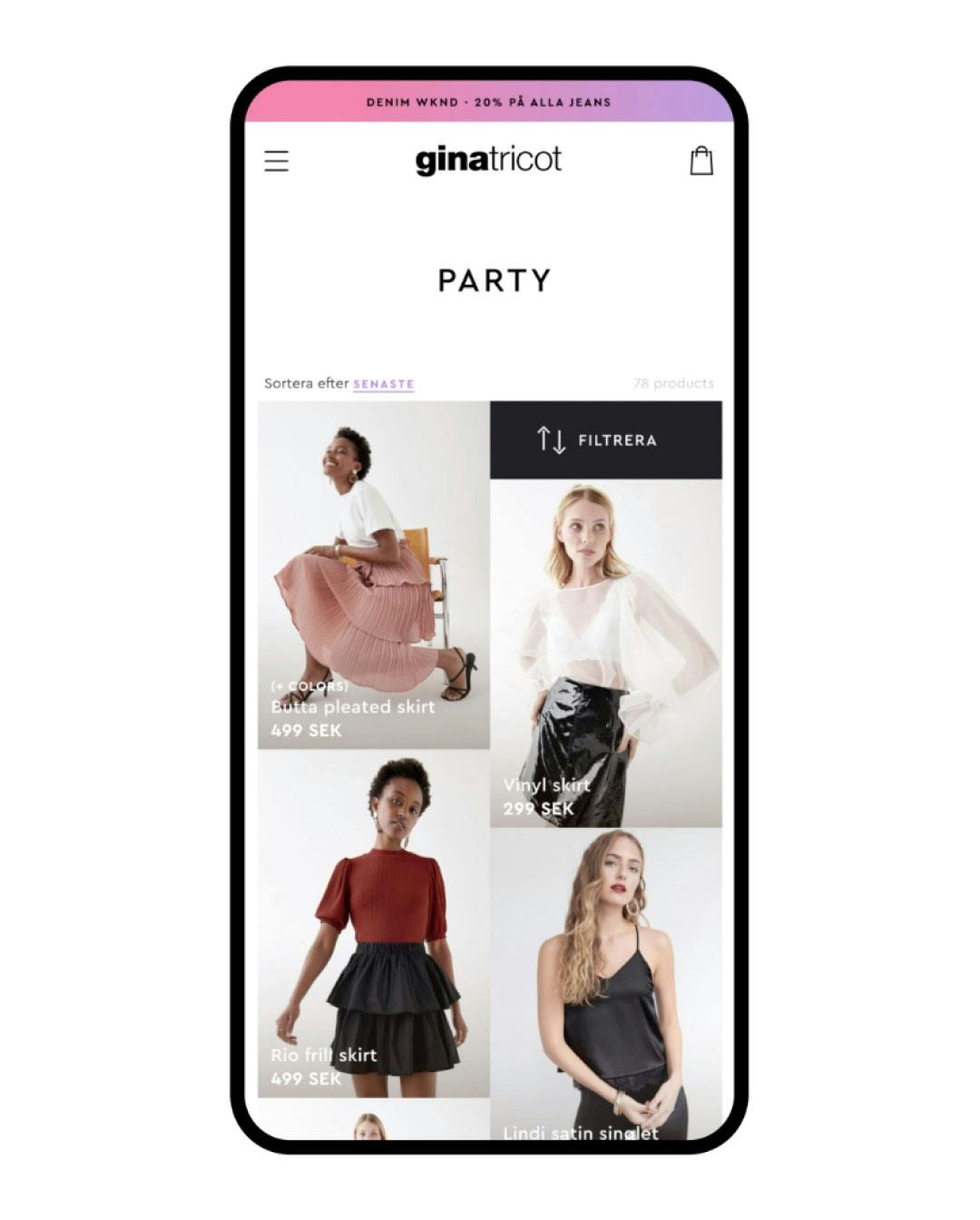 A constant flow of news and inspiration
To encourage this new customer to visit the site more often and make Gina Tricot stay relevant in their continuous purchasing decisions we need to create an experience that delivered a constant flow of news and inspiration.
Gina – your most inspiring and fun BFF
We wanted a digital interface where people could experience the voice of Gina through all interactions. A mobile first ux was crafted that could deliver a smooth shopping experience as well as a playful, unexpected experience. From icons to copywriting and photography, everything should breath "Gina": Your most inspiring and fun BFF, who you can always rely on when it comes to fashion! Conversational elements throughout the site navigation, as well as bold statements mixed with encouraging micro-copy were added to enhance the feeling of the fun and easy-going friend.
"The collaboration with Oakwood has been crucial to accelerate our digital offer and new brand experience. Together we have created a flagship store that delivers on high availability as well as communicating our core values as a brand."
Hanna Blixt, CDO at Gina Tricot
Vibrant online merchandising
Content is crucial to create this vibrant experience. Together with the Gina Tricot team we created  systems and workflows to produce frequent drops, but still keeping it interesting and fashionable.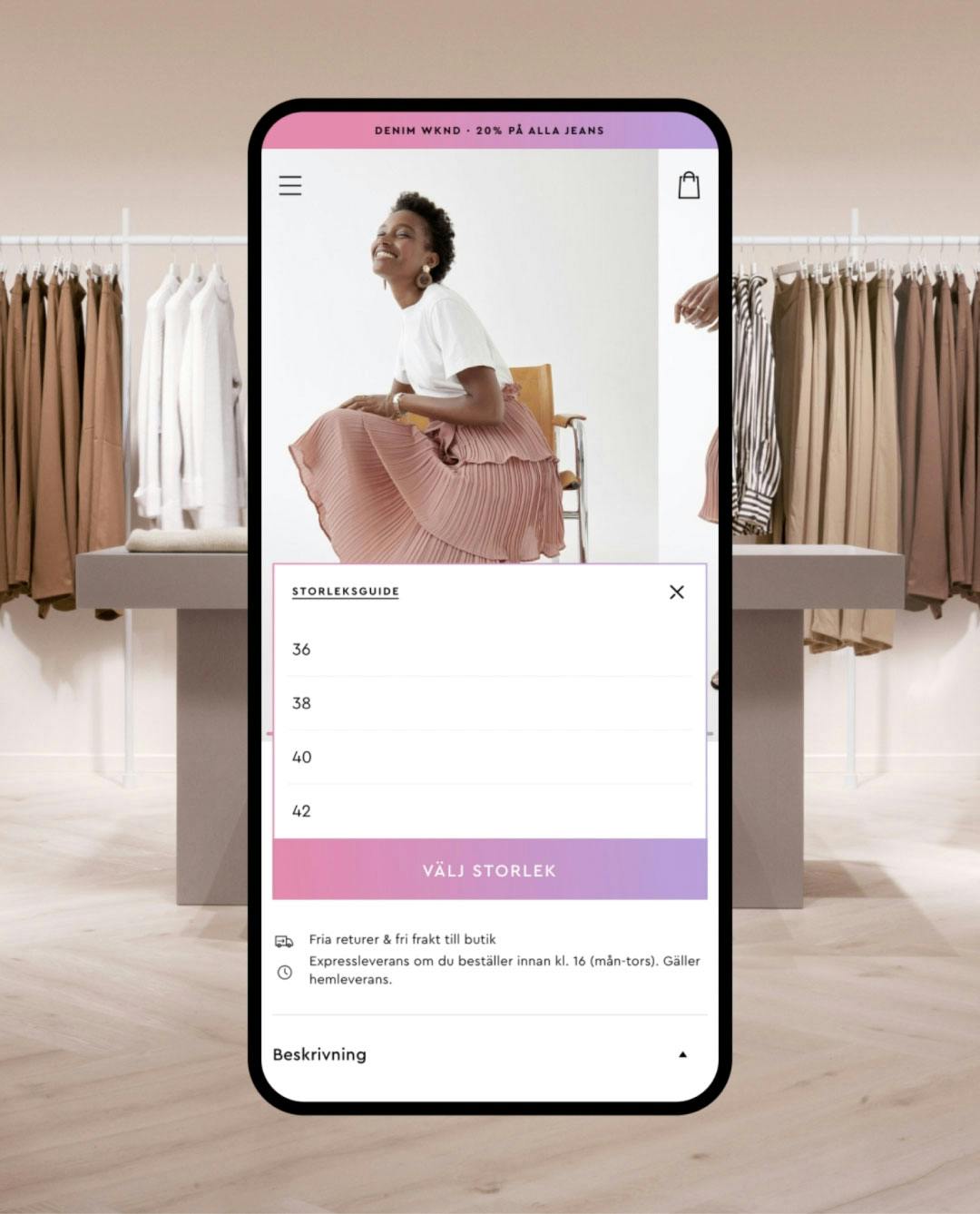 An organisation in transformation
Oakwood plays a vital role in Gina's digital transformation. Together with sister company Beyond Retail, Oakwood is supporting Gina Tricot in their digital transformation for all markets. An ongoing task covering brand experience, technical guidance and online business development. 
We work continuously with Gina Tricot to evolve the business and grow with the consumer so we can deliver a constant updated experience. This case will be continuously updated. Visit the store a ginatricot.com
We work continuously with Gina Tricot to future proof their offer. 
This case will be updated. Visit the store at ginatricot.com