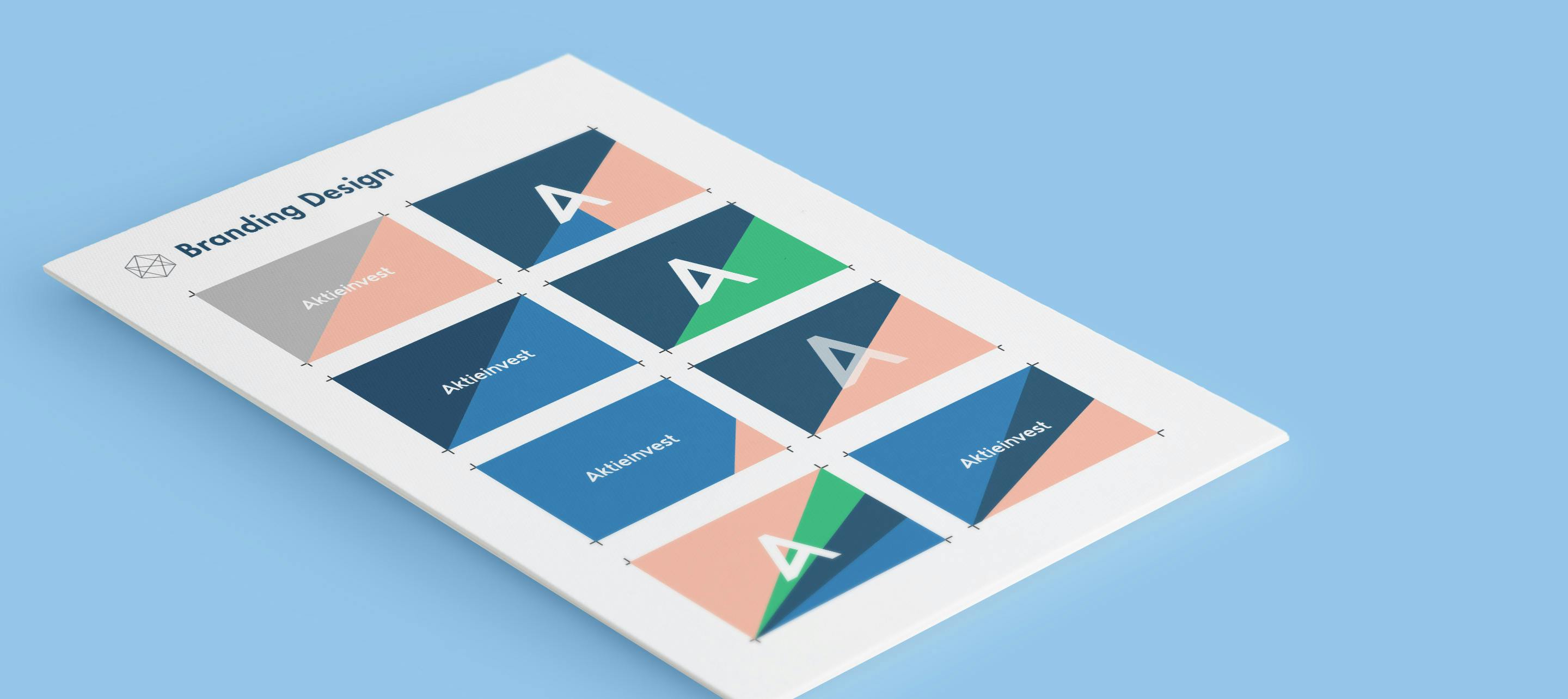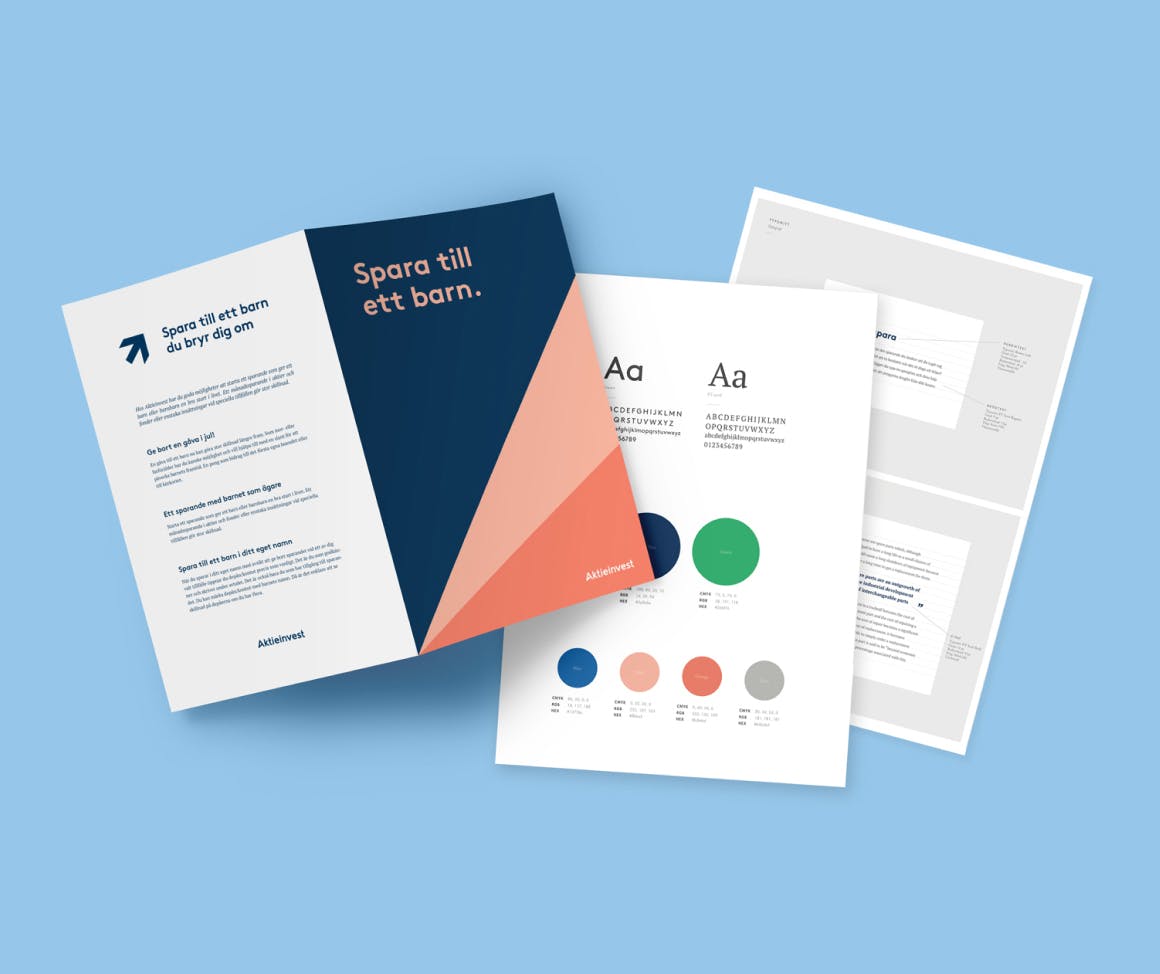 Digital-first brand identity for a new type of bank
The banking and investment industry is changing. Alongside old fee-heavy giants, fast-paced alternatives are emerging, offering more control and higher stakes to dedicated, hyper-involved consumers.
But what about your ordinary, smart, not-so-interested investors? Enter Aktieinvest, a modern, accessible bank for smart savers interested in safe investments, with tailor-made levels of involvement. In other words, individuals decide how much time and energy to invest in their investments.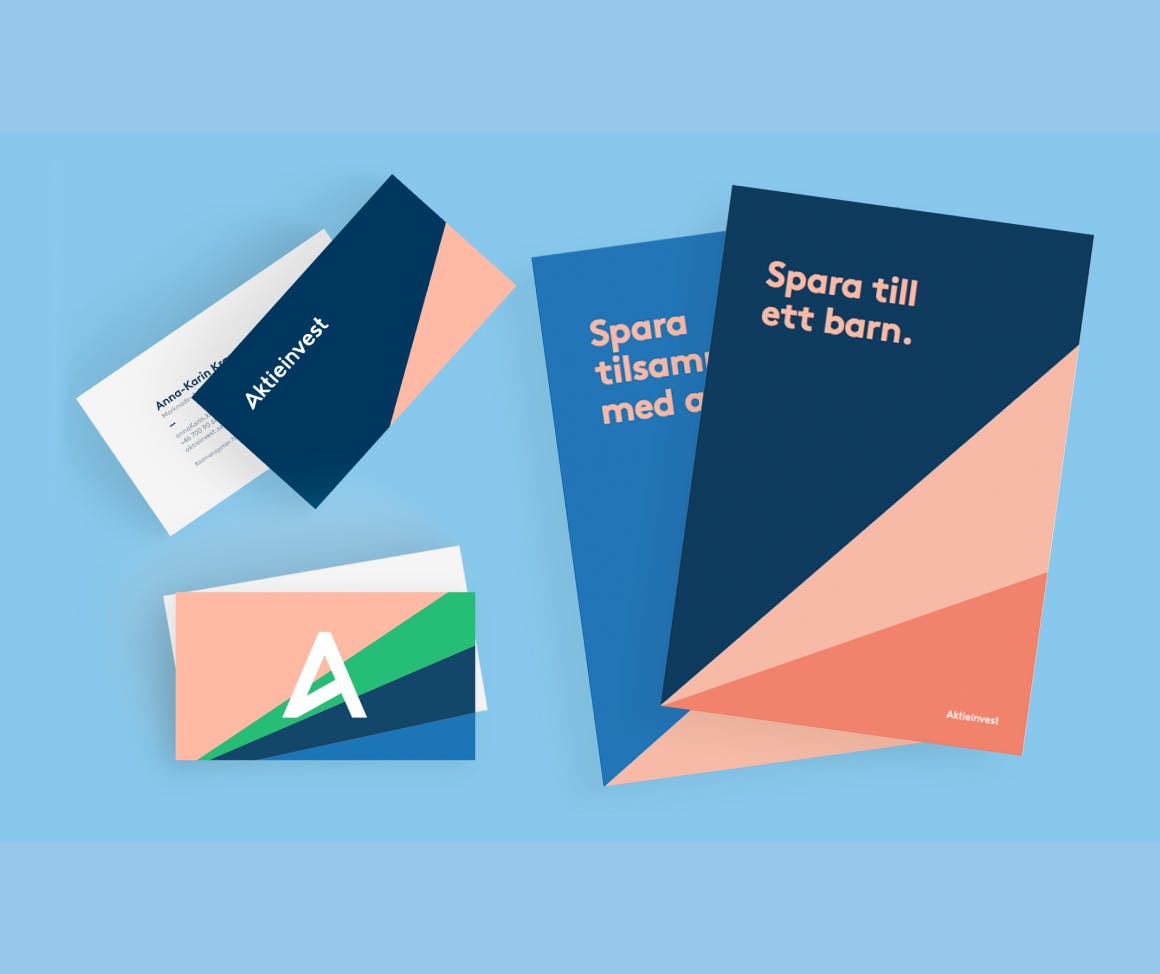 Simple impressions last
A new bank should look the part. Our mission was to create a visually strong, easily understandable brand identity. Different enough to stand apart from the rest, yet simple and friendly enough to invite consumers in.
Apply all that to a user-centric website, with onboarding and Aktieinvest's core offerings at the forefront, and you have our end result.

The new look
The new visual identity was designed to appeal to a contemporary audience.
By introducing a palette of soft colors, we communicated trustworthiness and stability from an approachable, modern company.
A fresh new logo was crafted. Subtle cues, such as the diagonal element in the A of the Aktieinvest logo repeated throughout the site and all communication, expressed stable investment growth.
A set of newly-crafted modern icons and symbols were repeated across the website, reinforcing the brand and complementing the user experience. Imagery helped soften and humanize the brand, while making it feel more agile and usable. Everything came together seamlessly to present a unified brand experience throughout the user journey.